What's the Best Wallet for Mom? 7 Questions to Help You Make the Right Choice
Jan 03,2023 | Vkoofashion
Picking out the perfect wallet for mom can be a daunting task. After all, moms deserve the best and a wallet is something that she'll use every day. But with so many different types of wallets available, how do you know which one is right for her? To help make this important decision easier, here are seven questions to ask yourself when choosing a wallet for mother.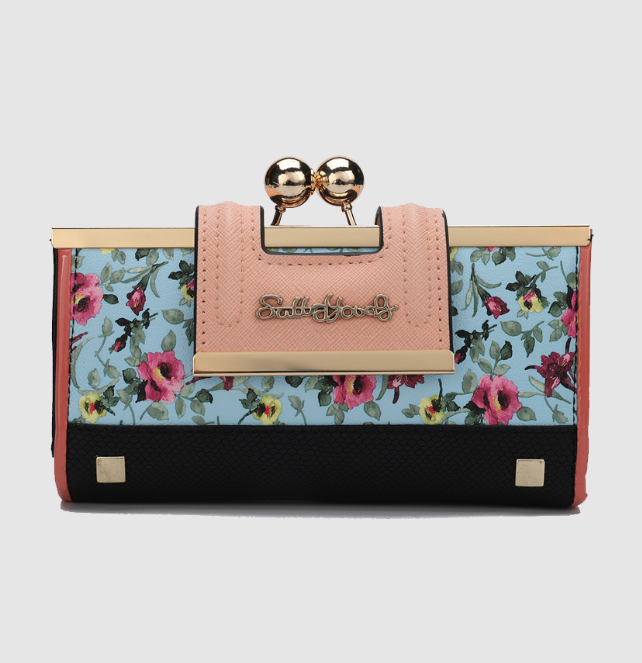 1) How will your mom use her wallet?
It's important to consider how your mom will use her wallet when shopping for the perfect one. Will she be carrying it everyday? Does she need lots of pockets and compartments for cards and cash? Or will she only use her wallet occasionally, so she just needs a few slots for the basics? Knowing how your mom intends to use her wallet can help you make an informed decision when selecting the right one for her. There are wallets for ladies that cater to different types of needs - from basic bifold wallets to more sophisticated and stylish trifold designs. Consider the type of activities that your mom typically engages in, and pick a wallet that fits her lifestyle.
2) Does your mom prefer function or fashion?
When it comes to selecting the right wallet for mom, understanding her preferences between function and fashion is essential. Does she prefer a classic, minimal wallet that fits in her pocket easily, or a stylish, embellished wallet that stands out? The choice of wallet for mom will depend on her individual needs.
For moms who prioritize functionality, there are many great wallets for ladies that offer plenty of storage space and practical features. Look for wallets with multiple compartments, card slots, and even RFID protection. These wallets are often made with strong, durable materials like leather and polyester.
If your mom likes to stand out and show off her sense of style, there are plenty of wallets for ladies that provide both fashion and function. Choose from a variety of colors and textures, including metallic accents and bold patterns. Some wallets even come with decorative charms and straps that add a personal touch. Whatever you decide, make sure it is something your mom will be proud to carry around!
3) What type of materials does your mom like?
When selecting a wallet for your mom, it's important to consider the type of materials she prefers. Does she like leather, canvas, or synthetic materials? If she has a particular favorite, you can look for wallets made from that material. Leather is a popular choice and can be found in a variety of colors and styles. Canvas wallets are usually more lightweight and tend to be less expensive than leather. For a budget-friendly option, there are plenty of stylish wallets for ladies made from synthetic materials like nylon or polyester. No matter what type of material your mom likes, make sure to select a wallet that will last for years to come.
4) What size wallet does your mom need?
When it comes to choosing a wallet for your mom, size is a key factor. For most ladies, a medium-sized wallet is ideal. It should be big enough to hold all of her important cards and documents without being too bulky or heavy. If your mom likes to carry a lot of cash, a larger wallet may be necessary. However, if she mostly uses cards and doesn't need to carry much cash, a slim wallet is probably the best option. No matter what size wallet your mom needs, make sure it has enough pockets and compartments to keep her belongings organized.
5) What color wallet does your mom want?
When it comes to choosing a wallet for your mom, color is an important factor to consider. Your mom might want a wallet that reflects her personality and style, or she may prefer a more neutral option. To make sure you find the perfect wallet for your mom, ask her what colors she likes or if she has any preferences. Popular colors for ladies' wallets include black, brown, navy, pink, and red. Bright colors like green, yellow, and blue are also becoming more popular. If your mom loves a certain color, you can look for wallets that feature that hue. For those who want something a bit more unique, there are plenty of wallets for ladies that come in two-tone colors and interesting patterns. With so many colors available, you're sure to find the perfect wallet for your mom!
6) Does your mom need extra features in her wallet?
When choosing a wallet for your mom, you should consider whether she needs any extra features. Does she need a wallet that offers RFID protection, or one with card slots or zip pockets? Maybe she needs a wallet with an ID window, or a special compartment for coins?
If your mom is always on the go, then you might consider a wallet for lady that has space for a phone, keys, and other important items. This type of wallet would be great for her if she's always on the run and needs to keep everything close at hand. A clutch-style wallet would also work well in this scenario.
Think about how your mom uses her wallet and what kind of extra features she might need. Then choose a wallet for lady that offers the features that will make her life easier and more organized.
7) How much are you willing to spend on your mom's wallet?
When it comes to finding the perfect wallet for mom, budget is an important factor to consider. Depending on what features you are looking for, there are wallets available in a variety of price ranges. Generally speaking, wallets for ladies range in price from around $10 to $200 or more. You should also keep in mind that higher quality wallets will last longer than cheaper ones, so if you are looking for something that will stand up to daily use, you may want to invest in a more expensive wallet. Ultimately, the amount you are willing to spend on a wallet for your mom should depend on what she needs and your budget.But anyway, please check out our shop,there's one wallet for you.
Comment