10 Cozy and Stylish Winter Scarves for Women
Nov 02,2022 | Vkoofashion
Navigation
Winter is almost here, and with it comes chilly temperatures and unpredictable weather. If you're looking to add an extra layer of warmth to your outfit this winter, then look no further than our recommendations of the top 10 best winter scarves for women! All of our recommendations are both cozy and stylish, plus they're available in different colors and materials to fit your personal style perfectly!
Lacy Shrug
A cozy, stylish scarf is the perfect accessory to keep you warm during winter. Here are 10 of my favorite winter scarves for women that are not only fashionable, but also keep you cozy. 1) The Lacy Shrug scarf is a beautiful addition to any outfit with its light pink color, ribbed texture, and intricate lace pattern. 2) The Stripe Infinity scarf is a great neutral option that comes in a variety of colors.
Crochet Cowl
Crochet Cowl scarves are perfect for the winter. They're cozy, stylish, and come in a variety of colors. Plus, they're easy to wear with a coat or as a fashion statement on their own.
Long Knitted Scarf
Versatile and stylish, a long knitted scarf is the perfect accessory for any winter wardrobe. With so many colors to choose from, you'll be able to find one that matches your unique style. Made of high-quality wool, this scarf is soft to the touch and warm enough for even the coldest winter days. This is a go-to item for women looking for cozy winter wear or a stylish fashion statement in the New Year!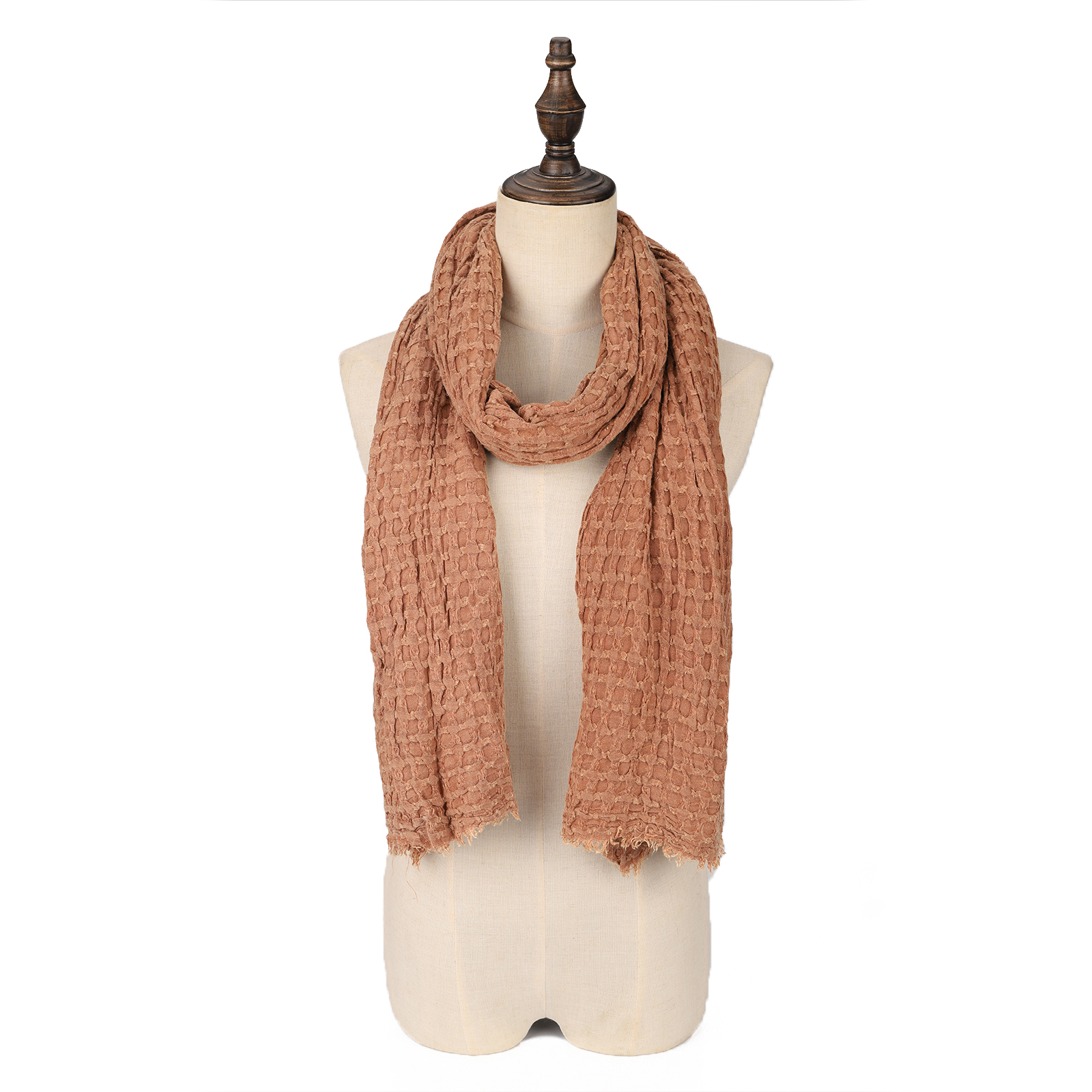 Lightweight Cashmere Wrap
This is a great scarf to wear during the winter because it's lightweight, soft, and warm. The fabric is made from 100% cashmere which makes it very luxurious. It has a 50 inch length which means you can wrap it around your neck or put it on like a shawl.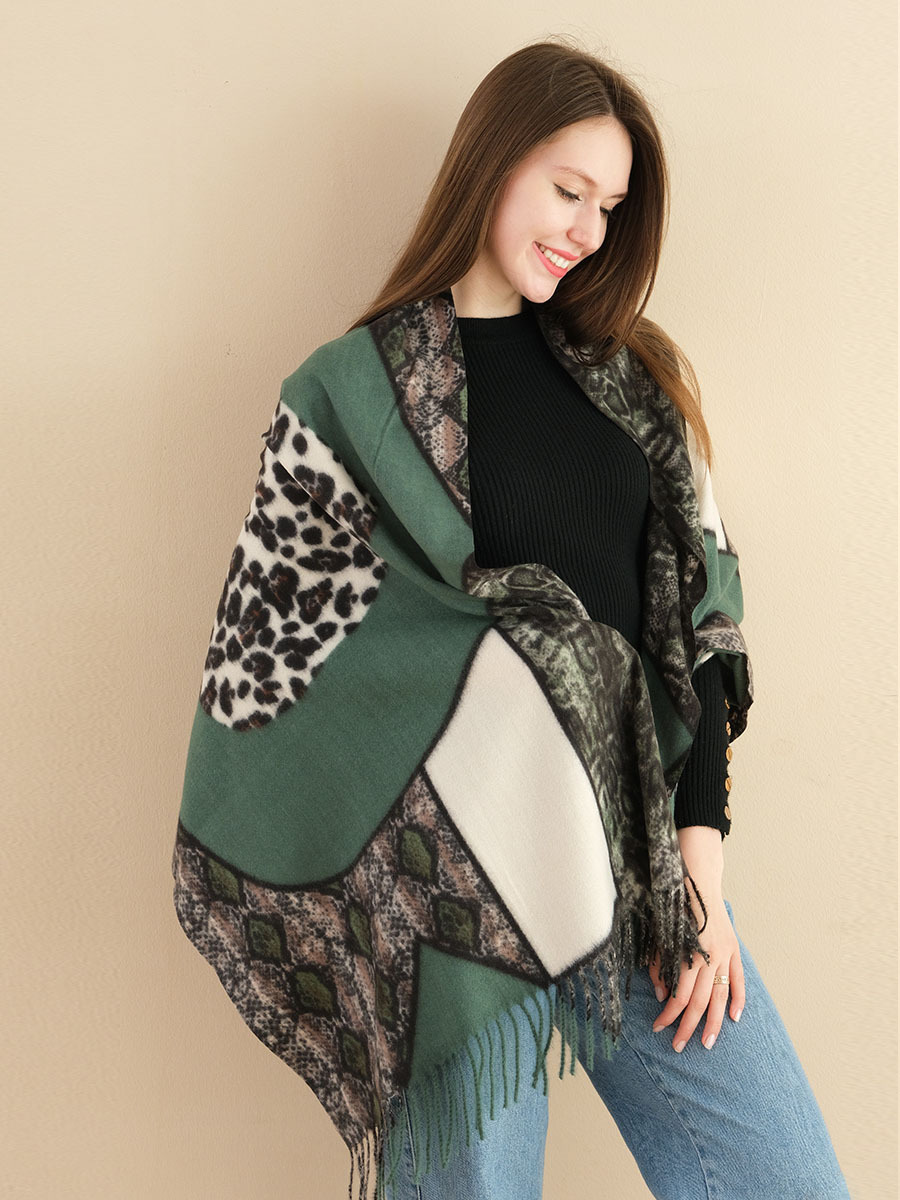 Striped Knit Headband
Do you want to stay warm this winter? Then it's time to invest in one of these 10 stylish winter scarves for women. From a cozy knit tassel scarf to a striped knit headband, there is something here that will match your style. This striped knit headband is perfect for the girl on-the-go who needs warmth but still wants to look chic.
Ribbed Thermal Headscarf
The Ribbed Thermal Headscarf is a must-have! This scarf is made from 100% polyester fleece, which is soft and warm to the touch. It's also lightweight, so it won't weigh you down on a winter day. Plus, this head scarf is versatile enough to be worn in more than one way: as a neck warmer, as an earwarmer or just around your head to keep your hair out of your eyes.
Double Layer Infinity Scarf
One of the most popular winter scarf styles is the double layer infinity scarf. These scarves come in a variety of colors, but they're usually heavier than other styles. They are made of two loops that are knotted together with a tassel on one end. The knots give the scarf a lot of drape and can be styled many different ways by pulling on either loop to make the loops longer or shorter.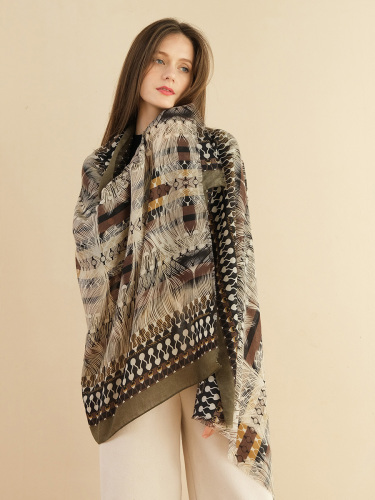 Purple Cable Knit Tassel Scarf
If you're looking for a timeless scarf that's both stylish and cozy, the Purple Cable Knit Tassel Scarf is an excellent choice. Made of 100% acrylic knit with a soft tassel fringe, this scarf is perfect for keeping you warm during the winter. It's also available in six other colors to match any outfit, making it perfect for year-round wear.
Thick And Warm Shawl-Neck Cardigan
This long, cozy cardigan is perfect for transitioning from summer to fall. It has a shawl neckline with a collar, so it's not only warm but stylish as well! The fabric is made out of 100% cashmere wool which feels soft to the touch and will keep you warm even in the coldest weather. It comes in two colors- light beige and deep eggplant purple. The deep eggplant purple color is perfect if you're looking for something that's more on the formal side.
Plush Collar Neck Warmer
The Plush Collar Neck Warmer is a stylish accessory that will keep you warm all winter long. This neck warmer features a plush faux fur collar that can be worn up or folded down, keeping your neck toasty warm on the coldest days. You'll love how it looks layered over your favorite outfit or peeking out from under a coat or sweater. It's so warm, you may never want to take it off! The Plush Collar Neck Warmer comes in four different colors: Charcoal Gray, Chestnut Brown, Navy Blue and Cocoa Brown.
Read More
Comment