How to choose a small shoulder bag for women
Nov 19,2022 | Vkoofashion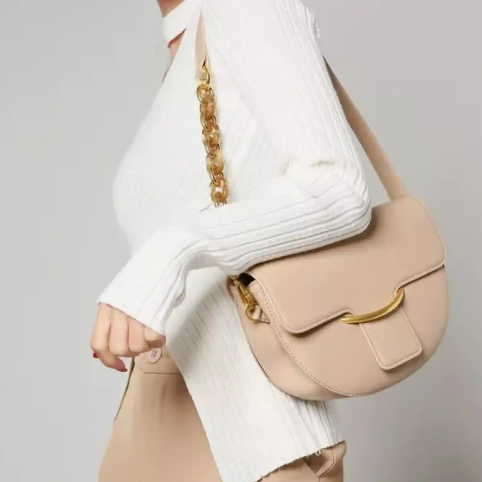 Navigation
Small shoulder bag are much handier than bigger ones, but sometimes the selection can be overwhelming. Join us in the search for the perfect one!
What Shoulder Bags Are
When ladies need to choose a small shoulder bag, there are many factors to consider. Shoulder bags come in all shapes and sizes, so selecting one that complements your back is very important. If you have a large-frame backpack, choose a bag with wider straps. If you are petite, go for a bag with shorter straps.
Regarding functionality, think about what you will use the bag for. If you need a lot of space for work materials or shopping purchases, choose a large bag. If you only carry a few essentials, go for a smaller bag that is light and easy to carry. And don't forget to consider the closure – zip-top or flap-over design.
Once you have considered all of these elements, take some time to browse different styles and designs to find the perfect small shoulder bag for you.
How to Choose a Small Shoulder Bag
When choosing a small shoulder bag, you should keep a few things in mind.
First, consider the size of the bag. You don't want it to be too big or too small - just big enough to fit your essentials.
Second, think about the style of the bag. Do you want it to be casual or dressy? Third, choose a bag that has a comfortable strap. You don't want one that cuts into your shoulder or is too bulky.
Finally, pick a bag that goes with your style. If you're more of a classic dresser, opt for a sleek leather bag. If you're more trendy, go for something with funky details.
What Crossbody Bags Are (What's the Difference?)
Regarding shoulder bags, there are many different types and styles. One type of shoulder bag that has become increasingly popular in recent years is the crossbody bag. So, what exactly is a crossbody bag?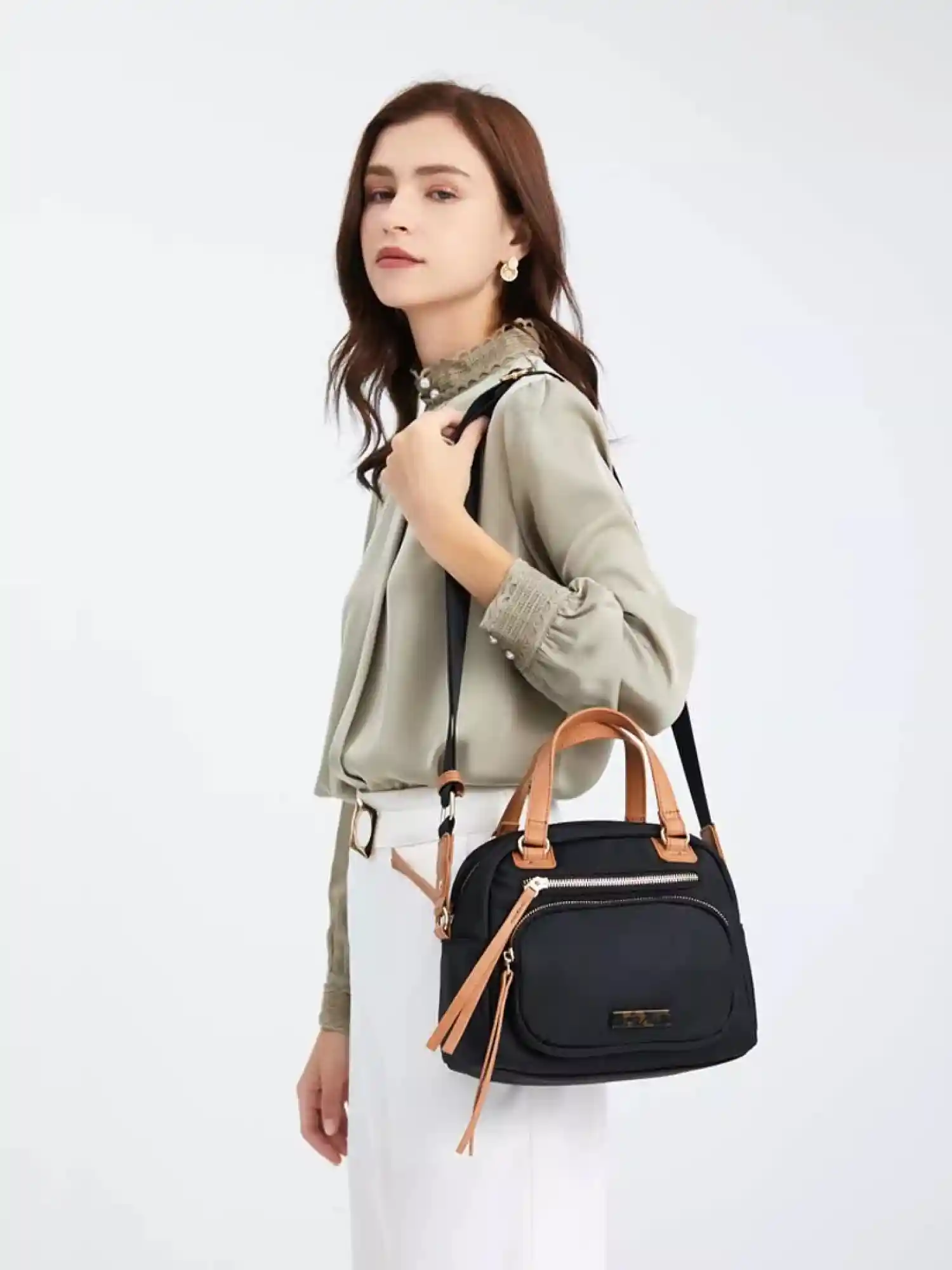 Crossbody bags are essentially shoulder bags with long straps that can be worn across the body. This makes them ideal for hands-free carrying, which is why busy women often favour them on the go. Crossbody bags come in all different shapes and sizes, so you can easily find one to suit your needs.
One of the main benefits of crossbody bags is that they distribute the weight evenly across your body, which can help to prevent back and shoulder pain. They also tend to be more secure than traditional shoulder bags, as it is more difficult for pickpockets to access the contents of a crossbody bag.
If you are looking for a stylish and practical shoulder bag, then a crossbody bag may be just what you need. With so many different designs, you will surely find one that suits your style.
A good bag for every woman should be stylish and practical. It should be the right size for your body type and have enough compartments to hold all of your essentials. Additionally, it should be comfortable to wear so that you can carry it all day without any problems.
Durability Considerations
When choosing a small shoulder bag, durability is an important consideration. The bag should have sturdy materials that withstand regular wear and tear. Look for a bag with reinforced stitching at the seams and robust hardware, such as metal zippers and straps. Avoid bags made of fragile fabrics, such as silk or satin, which can easily be damaged. Also, choose a bag appropriate for the activities you'll be using it for. If you plan on using the bag for hiking or other outdoor activities, look for one made of waterproof or water-resistant materials.
Read More
Comment